"And I have a bit of a rebellious streak, I'm afraid. A…dark side."
If it's cosplayer Calssara representing Fire Emblem Awakening's Dark Mage from Plegia, we're willing to risk the danger. According to Calssara herself, Tharja is a cosplay she's been wanting to do for a long time but never "dared." We're glad she took the risk.
Materials she used include dark blue stretch cotton-satin mix, golden stretchvinyl, foam, PLA filament, Kandydip, gold spray paint and goldwax. 3D models for bracelets, buckles and stones made by Blackmaskedfox costume.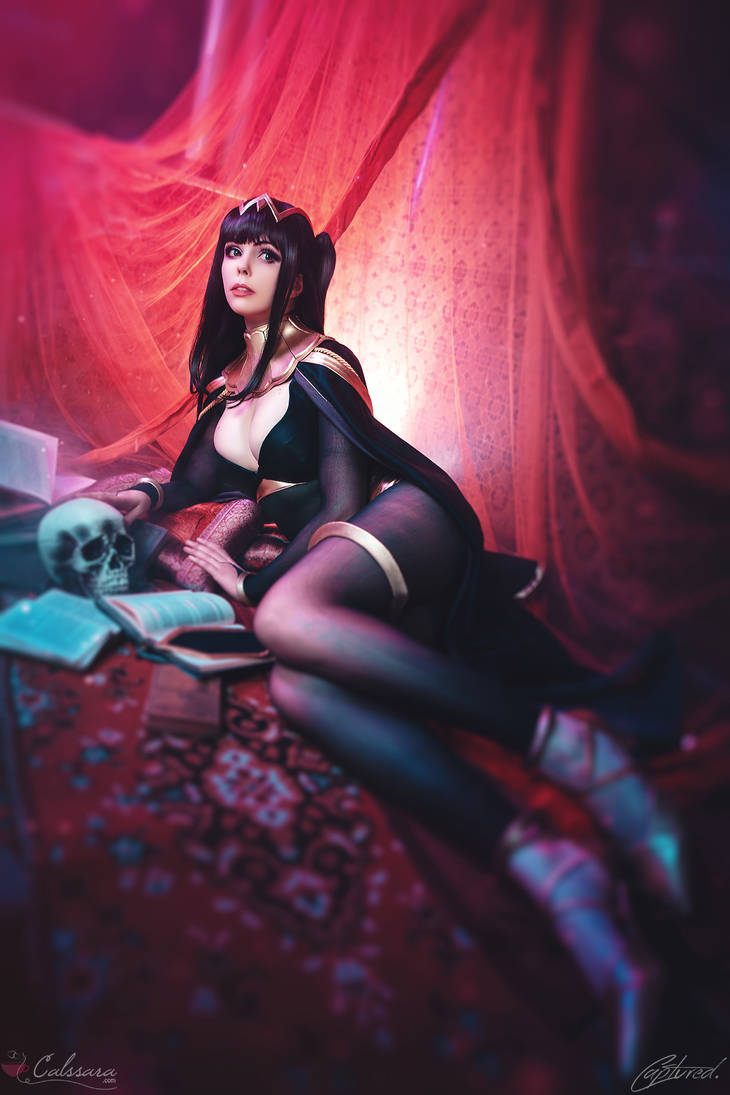 Twitter: @Calssara